Governance
The TransManche Development Group is a French non-profit organisation* (*association Act 1901).
Brian Murphy, President and Director of Development
Bastien Gibert, Treasurer and Executive Delegate
Isabelle Péan-Métaireau, General Secretary
TransManche Development Group is based in Brittany, France but has 5 regional hubs including: Brittany, Jersey, Guernsey, Solent (UK) & Paris. The Paris Hub is made up of the principal UK organisations in France who support the project.
Each Hub has at least 2 Delegates who manage its affairs the hubs are independent.
List of the delegates
Brittany hub
Nicholas Beaty, Manager World Trade Centre Rennes-Bretagne
Isabelle Péan-Métaireau, Head of Freight Logistics Rennes & Dinard-Bretagne Airports.
Bertrand Gervais, Special Advisor to the Brittany Hub
UK, Solent hub
Stuart Baker, Delegate Solent (UK) Hub: Assistant Director, Strategy and Programme Development at Solent Local Enterprise Partnership (LEP) and Chair of the Maritime UK Regional Council
James Ford, Delegate Solent (UK) Hub: Business Engagement and Growth Hub Manager at Solent Local Enterprise Partnership (LEP)
​France (Paris) hub
Paul Taylor, Delegate Paris/France Hub COO Department of International Trade, Paris/
Brian Murphy, Delegate Paris/France Hub: Delegate Region Brittany & the Channel Islands Franco-British Chamber of Commerce, Chairman TransManche Development Group.
Jersey hub
Nick Steel, Head of Industry & Development, Jersey Business.
John Vautier, Rural & Marine Manager GOJ Jersey
​Guernsey hub
Clive McMinn, Delegate Guernsey Hub Chairman of Guernsey Confederation of Industries.
Kay Leslie, Delegate Guernsey Hub: CEO Guernsey Chamber of Commerce.​
Operations Committee
Our Operations Committee regularly brings together key TransManche Development Group officials from all geographic hubs and working groups to review current actions, decide on decisions to be taken, coordinate initiatives and plan future
Brian Murphy is the President of the TransManche Development Group and Franco-British Chamber of Commerce and Industry Regional Delegate for Brittany and The Channel Islands. Brian has been supporting French and English economic players in their overseas development projects for more than 20 years the last often in relation to Brexit issues, he has a strong network of leading institutional and economic decision-makers, works with companies to support their search for partnerships, secure negotiations, develop their business activities, including leading operational and logistical approaches and trouble shooting. Brian Murphy is also an independent specialist Franco-British Business Developer.
 
Bastien Gibert is the Treasurer and Executive Delegate of the TransManche Development Group. Bastien has worked for more than fifteen years in the field of strategy consulting and communication, accompanying companies of all sizes and different sectors of activity in corporate strategy, communication and transition management. Bastien is a graduate of the École Normale Supérieure de Paris Saclay, of the HEC group, and Laureat of the aggregation of Economics and Management. Bastien Gibert is also Chairman of Gibert Consulting, Rennes.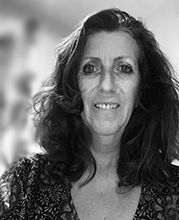 Isabelle Péan-Métaireau is the General Secretary of the TransManche Development Group. After starting her career at Charles de Gaulle Airport, Isabelle has been working for nearly 20 years in the field of multi-modal logistics and air cargo transport. She is also secretary of the Ille and Vilaine Circle of Exporters'. Isabelle has a Master of Science and Technology in International Trade from the Sorbonne.

 
The TransManche Development Group relies on a network of partners in France, the United Kingdom, Jersey & Guernsey.
France: Franco-British Chamber (CCI), Department of International Trade (DIT), British Embassy, The British Council, The Cross Channel Institute, CCI Ille et Vilaine, CCI Côtés d'Armor, EDEIS Ports de Saint-Malo et Cancale, Rennes-Dinard Airport, World Trade Centre (Rennes), Rennes Metropole, Destination Rennes, Rennes School of Business, Faculty of Trades, Enterprise Europe Network…
United Kingdom: Solent Local Enterprise Partnership LEP, Portsmouth International Port, Portico shipping, Southampton Airport, Business South…
Channel Islands:
Jersey: Jersey Business, Jersey Chamber of Commerce, Visit Jersey, Jersey Hospitality Association, Digital Jersey, Ports of Jersey (Airport & Maritime Port),
Guernsey: Guernsey Chamber of Commerce, Confederation of Guernsey Industry, IoD, Digital Greenhouse, Visit Guernsey.